The Highland Education Foundation needs your support.
The Foundation works to enhance education through teacher grants that impact our classrooms and students.
There are multiple ways you can support the Foundation and Highland's schools.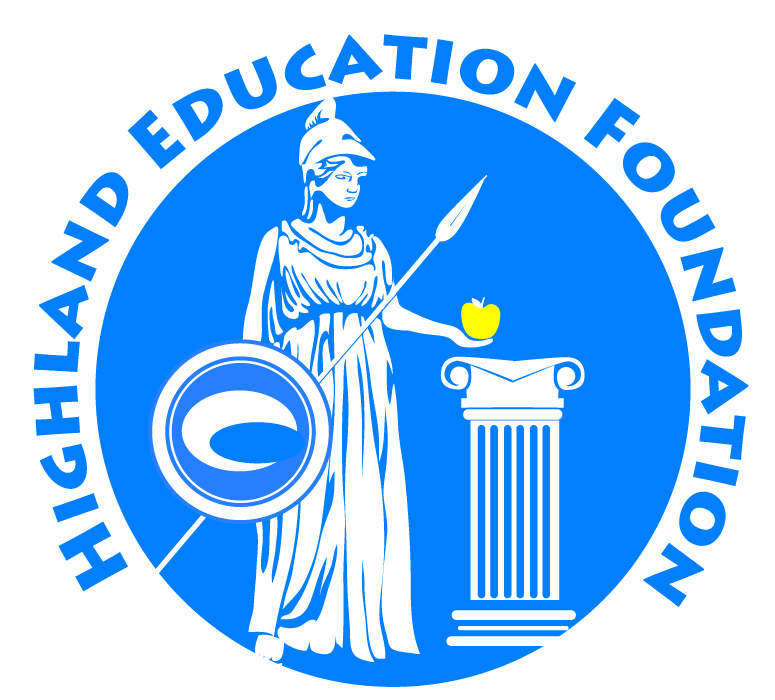 Paypal donation click here

KEEP SCROLLING FOR MORE FUND RAISING OPPORTUNITIES!
THANK A TEACHER
on Teacher Appreciation Day
May 6, 2019
(Forms must be received by April 26)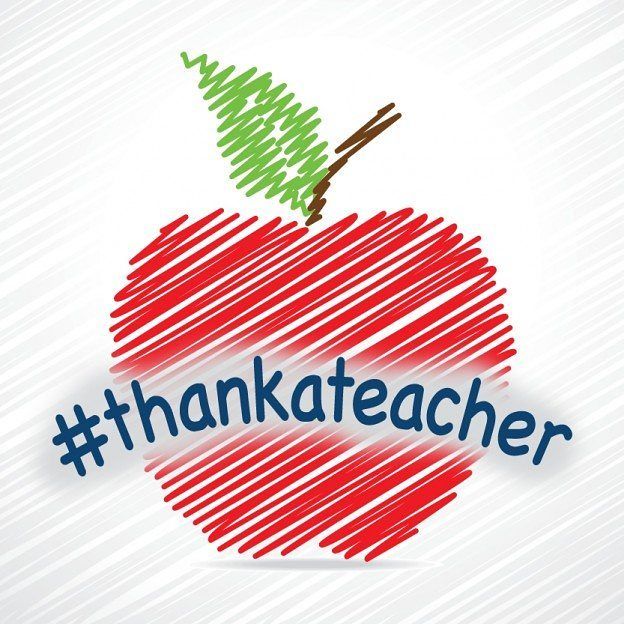 Make a contribution to the Highland Education Foundation, and an individual of your choice, affiliated with the Highland schools, will be honored. He/she will receive a specially designed card, with your name, your special greeting and an apple pin.
Fill out this Thank a Teacher Form!
EDUCATION EXCELLENCE: A COMMUNITY COMMITMENT
To make your tax-deductible donation to the Highland Education Foundation
and help support our mission to foster and facilitate excellence in teaching and to enhance the learning experience of School Town of Highland students, simply complete and return the attached form.
Highland Education Foundation Donation Form
Read about different ways you can help support the Foundation.
MAKE A PURCHASE THROUGH: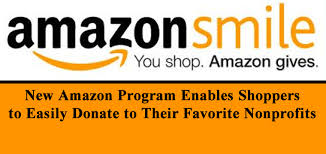 Go to smile.amazon.com -- if you have an existing Amazon account you can use this same account on smile.amazon.com.
Search for and select Highland Education Foundation, Highland, IN as your designated charity,
All items marked "Eligible for AmazonSmile donation will generate a .5% donation to the Foundation.
Every time you shop, be sure to go to smile.amazon.com to ensure the donation . Creating a bookmark makes it easy!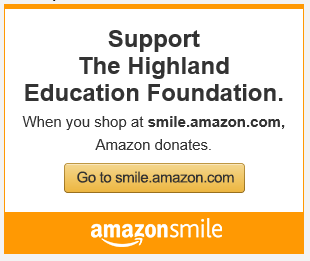 PURCHASE AN EDUCATIONAL LICENSE PLATE
You can help support the Highland Education Foundation by purchasing an education license plate from the Indiana Bureau of Motor Vehicles.
Not only will it show your support for education, but a portion of your license registration fee will support Foundation teacher grants.