EDIT MAIN
STOH SCHOOL REOPENING PLAN (9-30-20)
Guidance for Student Re-Entry to School (10-1-20)
STOH COVID-19 Procedures/Guidelines (10-4-20)
COVID-19 School Attendance Quick Reference (10-1-20)
STOH's School Reopening Framework Our Framework will change as circumstances change and/or new information becomes available.
ARABIC COPY School Reopening Plan
PUNJABI COPY School Reopening Plan
SERBIAN COPY School Reopening Plan
SPANISH COPY School Reopening Plan
Read more about out STOH's On-Line Learning.
IDOE has released a video to explain Covid-19 to 7-12 grade students. Watch it here.
Preparation for a Positive Student/Staff K-12 Schools
Check out the Indiana Department of Education's Covid-19 Resources IDOE Covid-19 Resources
The CDC's Parent Screening tool explains what parents need to do every morning before sending their children to school.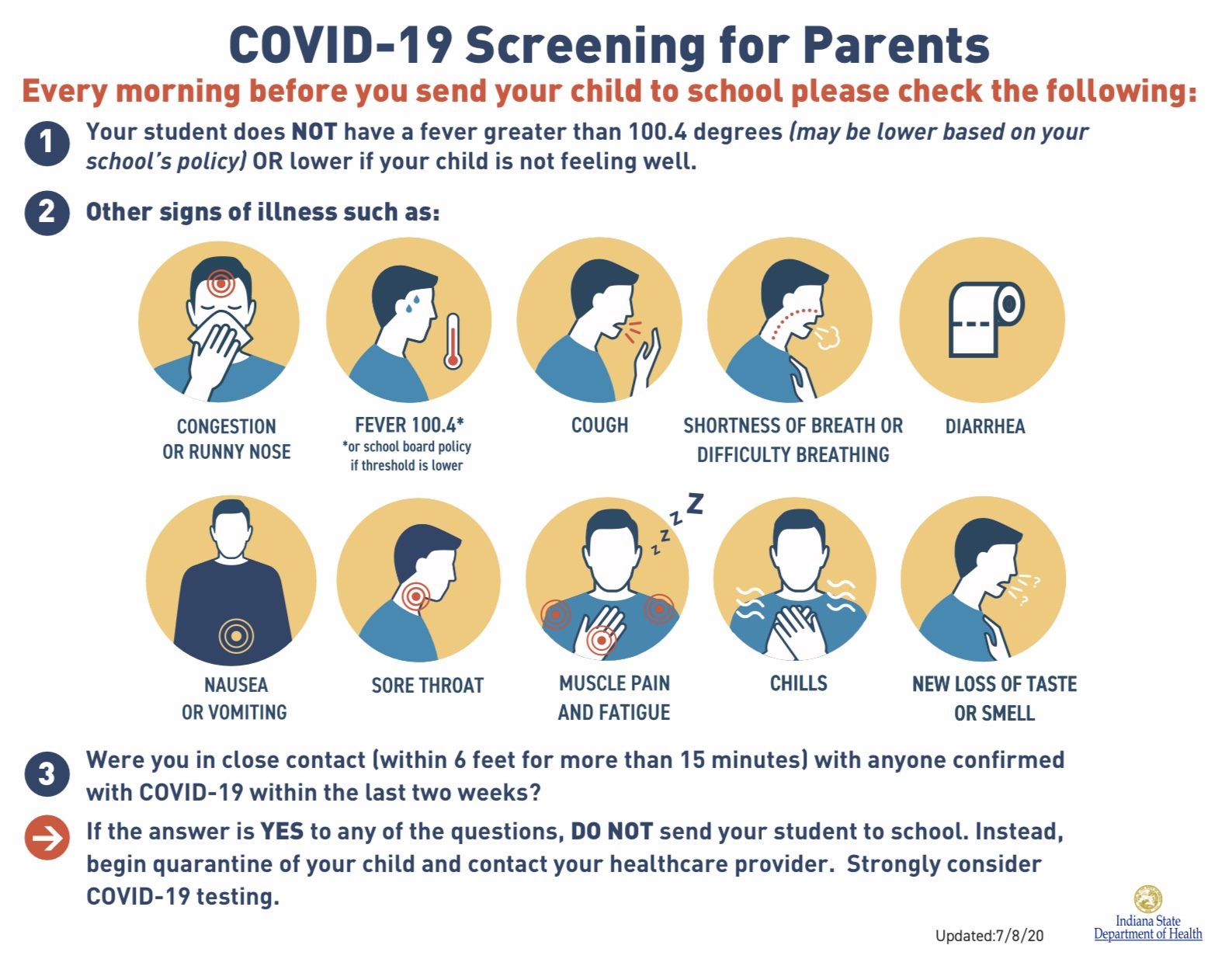 All High School and Middle School athletes MUST have a current physical on file to compete.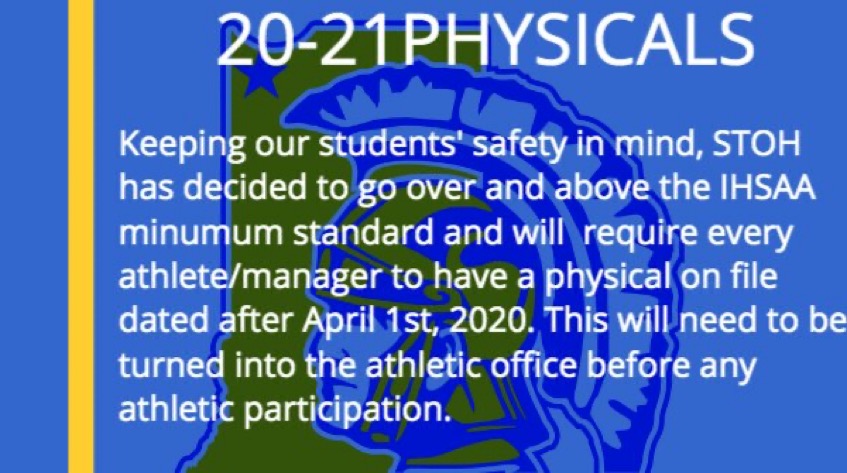 The American Academy of Pediatrics has created a detailed and informative document on reopening schools. American Association of Pediatrics Covid-19 Planning Considerations
The IDOE has created guidance regarding face covering use and care.