SCHOLARSHIPS ARE AVAILABLE IN A VARIETY OF WAYS...
OPEN TO QUALIFYING STUDENTS - These scholarships can be applied to the college of your choice. Each scholarship has specific requirements to be met.
CAREER (MAJOR) SPECIFIC- These scholarships apply to a career field or college major. Some of these must be used at a specific college, while others can be used at the college of your choice.
REQUIRE NOMINATION- These scholarships require the high school to nominate candidates. If there is a scholarship in this category for which you feel you should be nominated please see your counselor.
SCHOOL SPECIFIC - In order to receive a scholarship from a particular college or university you must send an application to and be accepted by that college. The scholarship can only be used at that institution.
BUT DID YOU ALSO KNOW........
Check for available scholarship opportunities through student/parent employers and faith-based, military, or community organizations!
Visit our sister page entitled, "Online Scholarship Searches" c/o the HHS Guidance site for REPUTABLE websites that assist with finding additional scholarships via the web.
CAUTIOUSLY use social media to find scholarships. Follow/Like scholarship providers and colleges online via Twitter and Facebook. Make sure YOU have a professional online presence/profile FIRST! Check out our tab "Smart Social Media" for helpful tips!
RECENTLY ADDED!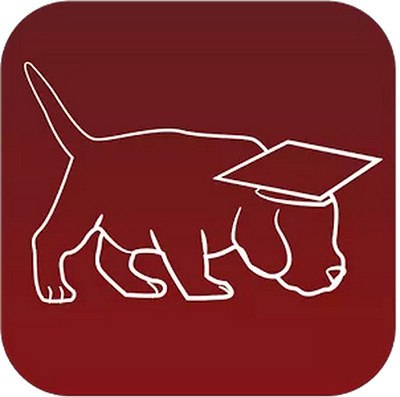 Check out the Scholly App!
Scholly: Scholarship Search via Apple/Android
Target your search criteria, save scholarships, and more!
Recommended by prior graduates!
Currently Available Scholarships...
Keep checking! This page is continuously updated!
VARSITY TUTORS SCHOLARSHIP
Varsity Tutors holds a monthly $1,000 college scholarship contest where applicants must write an essay in response to a monthly prompt. Visitors to the Varsity Tutors scholarship webpage are able to vote via social media for submitted entries. The top five entries with the most votes are reviewed by Varsity Tutors at the end of the month and one winner is subsequently chosen to receive the $1,000 college scholarship.
Deadline: Rolling
Visit: https://www.varsitytutors.com/college-scholarship
DAUGHTERS OF AMERICAN AGRICULTURE SCHOLARSHIP
Daughters of American Agriculture Scholarship was created to honor the memory of those courageous and adventuresome pioneer women who played such an important role in the founding of this nation and encourage the present generation to continue their education in agricultural pursuits.
These two scholarships ($1,000 each) are available to any farm, ranch or agribusiness woman or her daughter to pursue accredited courses in agriculture leadership, communications, rural sociology, medicine, or any other courses directly related to agriculture.
Deadline: March 1, 2021
Visit: https://americanagriwomen.org/scholarships/
JAMES W. AND BETTY DYE SCHOLARSHIP
The James W. and Betty Dye Foundation was established to provide scholarships toward tuition for qualified high school graduates at selected high schools in Northwest Indiana. Jim and Betty Dye Scholarships are awarded to high school seniors to recognize academic achievement, demonstrated leadership, and future potential.
Applicants must complete an online application, have a minimum GPA of 3.25 or above. Due to the issues with limited and/or canceled tests for SAT/ACT, applications will be accepted without the test requirement this year. In addition, applicants must be admitted to one of the following universities: Indiana University Bloomington, Indiana University Northwest, Purdue University Northwest, Purdue University West Lafayette, Indiana University Purdue University Indianapolis, or Ball State.
Deadline: March 1, 2021
Visit: www.dyescholarships.org
SCHOLARSHIP FOR JOURNALISM DIVERSITY
The scholarship is open to high school seniors with a grade point average of 3.0 or better who are preparing to enter college and intend to become a journalist who will bring diversity to U.S. journalism.
Deadline: March 1, 2021
Visit: https://www.press.org/journalism-diversity
AMERICAN CHEMICAL SOCIETY SCHOLARSHIP
The ACS Scholars Program awards renewable scholarships to underrepresented minority students majoring in undergraduate chemistry-related disciplines, and are also intending to pursue careers in chemistry-related fields.
To be considered for a scholarship through the ACS Scholars Program, candidates must:
A) Be a U.S. citizen or legal permanent resident of the U.S.
B) Be African-American/Black, Hispanic/Latino, or American Indian.
C) Be a graduating high school senior.
D) Intend to major in chemistry, biochemistry, chemical engineering, chemical technology, or another chemistry-related science AND plan to pursue a career in a chemistry-related science as well.
E) Be a full-time high school student.
F) Demonstrate high academic achievement in chemistry or science (Grade Point Average 3.0 or higher).
Deadline: March 1, 2021
Visit: https://www.acs.org/content/acs/en/funding-and-awa...
MICROSOFT DISABILITY SCHOLARSHIP
Requirements
To be considered for the Microsoft Disability Scholarship, you must:
A) Be a current high school senior living with a disability (as defined by WHO), whether that be visual, hearing, mobility, cognitive, speech or other disability.
B) Plan to attend an undergraduate program in a 2 or 4-year University/College or Technical College in the fall of the academic year following high-school graduation. Schools must be in the USA or have a USA-Affiliate for financial transactions (contact Seattle Foundation to verify non-USA school's eligibility).
C) Declare an approved major in engineering, computer science, computer information systems, law, business, or a related field (e.g. paralegal, pre-law, finance, business administration, or marketing).
D) Demonstrate a passion for technology.
E) Demonstrate leadership at school and/or in the community.
F) Have a high school cumulative GPA of 3.0 or higher.
G) Require financial assistance to attend college.
H) Enrollment status must be full-time or half-time.
Deadline: March 1, 2021
Visit: https://www.microsoft.com/en-us/diversity/programs...
PROJECT YELLOW LIGHT VIDEO SCHOLARSHIP
Project Yellow Light is a scholarship competition designed to bring about change. As an applicant you have one clear mission: encourage your peers to develop and embrace safe driving habits.
For the video competition:
For the high school categories, the first-place winner will receive a scholarship in the amount of $8,000. Videos are due April 1.
For the billboard competition:
For high school categories, the winner will receive a scholarship in the amount of $2,000. Designs are due March 1.
For the radio competition:
For high school categories, the winner will receive a scholarship in the amount of $2,000. Recordings are due April 1.
In addition to a scholarship, the winning video may be turned into an Ad Council PSA and distributed nationally to approximately 1,600 TV stations. The winning design may be turned into a billboard and displayed on Clear Channel Outdoor digital billboards across the U.S. The winning radio spot may be shared on iHeartRadio's national network and radio stations across the U.S.
Here is what they are looking for: A video, billboard design or radio spot created to motivate, persuade and encourage your peers to not drive distracted. You have a unique opportunity to play a key role in spreading this important message. You can speak to your peers on this subject in a way that adults cannot. The more lives you can impact, the more lives you can save.
Deadline: March 1, 2021
Visit: https://www.projectyellowlight.com/how-it-works
SEG SCHOLARSHIPS
Applicant eligibility
SEG Scholarships are based on merit. To qualify, you must be a student who:
A) Is a high school senior planning to attend college next year.
B) Has above average grades.
C) Is intending to pursue a college curriculum directed toward a career in applied geophysics.
Deadline: March 1, 2021
Visit: https://seg.org/Scholarships
BEYOND THE BOROUGHS NATIONAL SCHOLARSHIP
Scholarship Application Requirements:
A) Acceptance to an accredited four-year college, university, or equivalent.
B) Low income household.
C) G.P.A. of 2.5 or higher.
D) Involvement in an extra-curricular activity or work.
E) Completion of full application including a completed Student Aid Report from the FAFSA or the CSS Profile.
F) Submit application by the March 15th deadline.
Deadline: March 15. 2021
Visit: http://www.beyondtheboroughs.org/the-scholarship/s...
BMW ENGINEERING SCHOLARSHIP
Eligibility Requirements:
U.S. resident.

Must be an Incoming Freshman.

Minimum unweighted 3.75 grade point average.

Pursue an engineering or related science degree through an ABET accredited program.

Provide two (2) Letters of Recommendation - one (1) that focuses on academics and one (1) that speaks to your involvement in extra-curricular activities or employment.

Participation in a STEM-related extra-curricular activity /club or employment/shadowing that relates to your intended engineering major.
Deadline: March 15, 2021
Visit: https://www.sae.org/participate/scholarships/bmw-s...
DOLLARS FOR SCHOLARS
Applicants must complete the on-line application. Please create a new login under the "students and parents" tab.
Deadline: March 15, 2021
Visit: www.highland.dollarsforscholars.org
ODENZA MARKETING GROUP SCHOLARSHIP
To be considered eligible for the Odenza Marketing Group Fall Scholarship you must:
A) Be between the ages of 16 and 25 on March 30th, 2021.
B) Submit answers to the essay questions, which can be found on the application page, prior to the deadline.
C) Have at least one full year of post secondary studies remaining at the time of the award.
D) Have a GPA of 2.5 or greater.
E) Be a citizen of the United States or Canada.
Deadline: March 30, 2021
Visit: https://studentscholarships.org/essay.php
B. DAVIS SCHOLARSHIP
Applicants must be either high school juniors or seniors. To apply for this scholarship applicants will need to write an essay of less than 1000 words on the topic below:
Describe the three characteristics of leadership you value most. Discuss why you believe that these traits are so important and how you feel that they are developed in an individual.
Deadline: May 22, 2021
Visit: http://www.studentawardsearch.com/scholarships.htm
WISEGEEK LGBTQ+ AWARENESS SCHOLARSHIP
The WiseGeek LGBTQ+ Awareness Scholarship exists to support the dreams and aspirations of LGBTQ+ youth across the country. The scholarship is open to students who identify as a member of LGBTQ+ community.
Deadline: July 1, 2021
Visit: https://www.wisegeek.com/lgbtq-awareness-scholarsh...