EDIT MAIN
Scholarship Database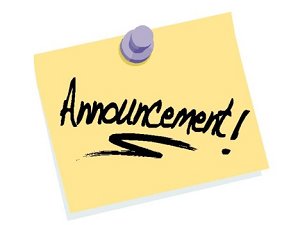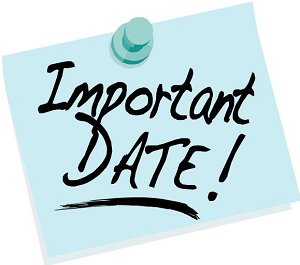 Scholarships are available in a variety of ways...
OPEN TO QUALIFYING STUDENTS - These scholarships can be applied to the college of your choice. Each scholarship has specific requirements to be met.
CAREER (MAJOR) SPECIFIC- These scholarships apply to a career field or college major. Some of these must be used at a specific college, while others can be used at the college of your choice.
REQUIRE NOMINATION- These scholarships require the high school to nominate candidates. If there is a scholarship in this category for which you feel you should be nominated please see your counselor.
SCHOOL SPECIFIC - In order to receive a scholarship from a particular college or university you must send an application to and be accepted by that college. The scholarship can only be used at that institution.

BUT DID YOU ALSO KNOW........
Check for available scholarship opportunities through student/parent employers and faith-based, military, or community organizations!
Visit our sister page entitled, "Online Scholarship Searches" c/o the HHS Guidance site for REPUTABLE websites that assist with finding additional scholarships via the web.
CAUTIOUSLY use social media to find scholarships. Follow/Like scholarship providers and colleges online via Twitter and Facebook. Make sure YOU have a professional online presence/profile FIRST! Check out our tab "Smart Social Media" for helpful tips!
RECENTLY ADDED!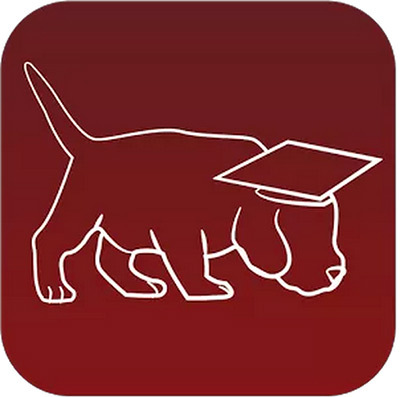 Check out the Scholly App!
Scholly: Scholarship Search via Apple/Android
Target your search criteria, save scholarships, and more!
Recommended by prior graduates!
Currently Available Scholarships...
Keep checking! This page is continuously updated!
VARSITY TUTORS SCHOLARSHIP
Varsity Tutors holds a monthly $1,000 college scholarship contest where applicants must write an essay in response to a monthly prompt. Visitors to the Varsity Tutors scholarship webpage are able to vote via social media for submitted entries. The top five entries with the most votes are reviewed by Varsity Tutors at the end of the month and one winner is subsequently chosen to receive the $1,000 college scholarship.
Deadline: Rolling
Visit: https://www.varsitytutors.com/college-scholarship
YOU DESERVE IT SCHOLARSHIP
Requirements for Eligibility:
A) Applicants must be a resident of any of the 50 United States, District of Columbia or US Territories.
B) Applicants must be 16 years of age or older.
C) Applicants must either be enrolled in a college/university or registered in a qualified high school.
D) Applicants must be located within the United States.
Deadline: November 29, 2020
Visit: https://studentscholarships.org/scholarship/15589
DR. JUAN ANDRADE JR. SCHOLARSHIP
Dr. Juan Andrade Jr. Scholarship for young Hispanic Leaders seeks to recognize Hispanic students who share Dr. Andrade's lifelong commitment to servant leadership.

Scholarship Qualifications
Applicants must be enrolled or accepted for enrollment as full-time undergraduate students, in an accredited four-year or two-year institution in the U.S. or U.S. territories, and demonstrate a verifiable need for financial support. At least one parent must be of Hispanic ancestry. Non-U.S. citizens are eligible to apply (DACA or Undocumented). Applicants must be full-time undergraduate students for the Fall 2021 – Spring 2022 academic year.
Deadline: November 30, 2020
Visit: https://www.ushli.org/dr-juan-andrade-scholarship-for-young-hispanic-leaders/
DRIVER EDUCATION INITIATIVE SCHOLARSHIP
This scholarship seeks to reward six students for his or her submission dealing with the importance of being a safe and educated driver. The application is handled in essay format. Applicants must submit an essay of less than 500 words in Microsoft Word format addressing the following questions:
QUESTIONS TO BE ANSWERED IN YOUR ESSAY / APPLICATION:
What is the importance of driver education in reducing the number deaths as a result of driving?
What steps can be taken to reduce the number of deaths related to driving?
Have you ever had an experience of being in car accident or have seen your friends or family members driving irresponsibly?
What steps can you take to be a better and safer driver as well as help others become safer on the road?
Deadline: November 30, 2020
Visit: https://www.dmvedu.org/scholarship/
POINTS SCHOLARSHIP
ScholarshipPoints awards one $10,000 scholarship every quarter of the year exclusively to members. There is no essay required. Simply sign up to be automatically entered into the scholarship.
Eligibility Requirements:
Must be thirteen (13) years of age or older on the date of entry.
Must be a U.S. citizen or legal permanent resident of the fifty (50) United States or District of Columbia.
Must be currently attending (or planning to attend) a college located in the United States.
Deadline: November 30, 2020
Visit: https://studentscholarships.org/scholarship/14803
10 WORDS OR LESS SCHOLARSHIP
Scholarship Eligibility:
A) Applicants must be between the ages of 14-25 who will be attending school in the Fall of 2021.
B) This scholarship is provided by StudentScholarships.org. In order to apply for the scholarship follow these instructions:
1. Go to www.facebook.com/myscholarships and place a comment on any post you see answering the question:
In 10 words or less, why do you deserve the $500 scholarship?
2. Before or After writing your Answer you will also need to "Like" their Facebook page. Note they will only read the answers provided from people that have "Liked" their page.
Deadline: November 30, 2020
Visit: https://studentscholarships.org/easy.php
BARBARA LOTZE SCHOLARSHIP FOR FUTURE TEACHERS
The American Association of Physics Teachers (AAPT) Executive Board offers scholarships for future high school physics teachers. Successful applicants receive a stipend of up to $2,000 and a complimentary AAPT Student Membership for one year. The scholarship may be granted to an individual for each of four years.
Applicants must declare their intent to prepare for, and engage in, a career in physics teaching at the high school level and must, at the time the scholarship funds are received by the student, be:
a high school senior accepted to an accredited two-year college, four-year college or a university.
pursuing, or planning to pursue, a course of study leading toward a career in physics teaching in the high schools.
showing promise of success in their studies.
Deadline: December 1, 2020
Visit: https://www.aapt.org/programs/grants/lotze.cfm
INNOVATION SCHOLARSHIP
Applicants should submit a creative entry in any format such as a video, poem, infographic, essay, piece of art, or song addressing the following topic:
Share a community service activity or project you participated in that positively changed your community, contributed to your growth, and/or affected your plans for the future.
The scholarship is open to high school juniors and seniors.
Deadline: December 1, 2020
Visit: https://www.herrmanandherrman.com/scholarship/
MAKE THE U SCHOLARSHIP
"Make the U" is an educational program from Colgate-Palmolive in partnership with the Hispanic Heritage Foundation that offers financial relief to Hispanic youth on their path to higher education.
If you have maintained academic excellence, have dedicated service to the community, and have demonstrated leadership, your effort could be rewarded by winning one of: 100 SCHOLARSHIPS WORTH $1,000 EACH* for a grand total of $100,000 in support of higher education for Hispanics.
Applicants must:
A) Are Hispanic or Latino descent.
B) Are a Rising Senior (student graduating in the Spring of 2021).
C) Plan to enroll in college in the Fall of 2021.
D) Have a minimum 3.0 GPA (on a 4.0 scale).
E) Are U.S. citizen, legal permanent resident or DACA eligible.
Deadline: December 6, 2020
Visit: https://www.colgatepalmolive.com/en-us/core-values...
THE HISPANIC HERITAGE FOUNDATION SCHOLARSHIP
Applicants must be Latino high school seniors who excel in the classroom, community and various categories.
Deadline: December 6, 2020
Visit: https://hhfawards.hispanicheritage.org/2020/forms/welcome.php
WEALTH WISE SCHOLARSHIP
The scholarship amount is $1,000 and will be awarded based on academic merit and submission of a short essay to be titled How the US Credit Scoring System Can Be Improved.
To qualify for this scholarship, applicants must meet the following requirements:
A) Minimum GPA of 3.5
B) Major of study must support a career in the finance industry (e.g., finance, business, accounting, mathematics, management, and other related majors)
C) Must be a US resident
D) Must send in an official transcript
E) Must be a current high school senior
F) Scholarship must go to tuition purposes (will be paid directly to the university/college)
G) Complete an essay for submission
H) Include contact information with the essay

Deadline: December 31, 2020
Visit: https://www.badcredit.org/scholarship/
GE-REAGAN FOUNDATION SCHOLARSHIP
Honoring the legacy and character of our nation's 40th President, the GE-Reagan Foundation Scholarship Program rewards college-bound students who demonstrate exemplary leadership, drive, integrity, and citizenship with financial assistance to pursue higher education.
Each year, the Program selects numerous recipients to receive a $10,000 scholarship renewable for up to an additional three years – up to $40,000 total per recipient. Awards are for undergraduate study and may be used for education-related expenses, including tuition, fees, books, supplies, room, and board. In addition, Scholars are invited to participate in a special awards program and receive ongoing leadership-development support.
To be eligible for this award, applicants must:
demonstrate at school, at the workplace, and within the community the attributes of leadership, drive, integrity, and citizenship;
demonstrate strong academic performance (minimum 3.0 grade point average/4.0 scale or equivalent);
be citizens of the United States of America;
be current high school seniors attending high school in the United States (students living on U.S. Armed Forces base and homeschooled students are also eligible); and
plan to enroll in a full-time undergraduate course of study toward a bachelor's degree at an accredited four-year college or university in the United States for the entire upcoming academic year.
Deadline: January 5, 2021
Visit: www.reaganfoundation.org
NEXT GENERATION HOOSIER SCHOLARSHIP
The Next Generation Hoosier Educators Scholarship provides 200 high-achieving high school students interested in pursuing a career in education the opportunity to earn a renewable scholarship of up to $7,500 each year for four academic years. In exchange, students agree to teach for five years at an eligible Indiana school or repay the corresponding, prorated amount of the scholarship.
Eligibility Requirements:
Must be an Indiana resident;
Must be a U.S. citizen or eligible non-citizen;
Must be a current high school senior in Indiana;
Must rank in the top 20% of high school graduating class or have a top 20% ACT or SAT score;
Must currently attend or plan to attend an eligible Indiana institution as a full-time student;
Must pursue or intend to pursue a course of study that would enable the student to teach at an eligible Indiana school after college graduation;
Must obtain a license to teach in Indiana and serve as a teacher in an eligible Indiana school for five consecutive years after college graduation;
Must file a Free Application for Federal Student Aid (FAFSA) each year;
Deadline: January 31, 2021
Visit: https://www.in.gov/che/4680.htm
B. DAVIS SCHOLARSHIP
Applicants must be either high school juniors or seniors. To apply for this scholarship applicants will need to write an essay of less than 1000 words on the topic below:
Describe the three characteristics of leadership you value most. Discuss why you believe that these traits are so important and how you feel that they are developed in an individual.
Deadline: May 22, 2021