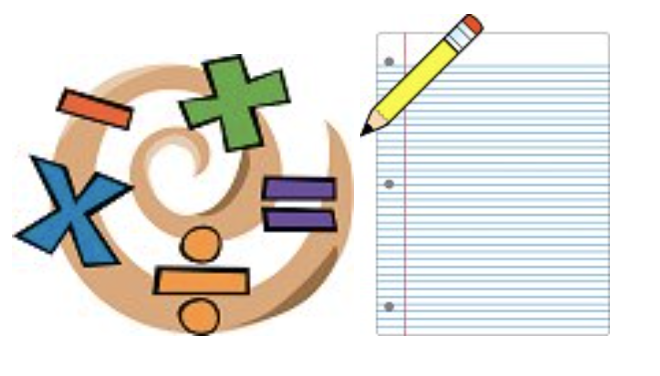 RESOURCES FOR SAT/ACT PREPARATION
HELPFUL WEBSITES
SAT Practice Problems and Archived Tests
http://www.collegeboard.org
ACT Practice Problems and Archived Tests
http://www.actstudent.org
SAT and ACT Test Prep
http://www.brightstorm.com
Free Official SAT Practice
http://www.khanacademy.org
Free Online Test Prep Courses
http://www.number2.com
Practice Tests, Flashcards, Games
http://www.march2success.com/
Free Resources, Tips, and Lessons
http://www.chegg.com/test-prep/sat
http://www.chegg.com/test-prep/act
SAT Prep Guide
http://www.bestcolleges.com/resources/sat-prep
HELPFUL LITERATURE
Suggestion One
SAT and ACT Practice Booklets Available in the Guidance Office
Suggestion Two
Up Your Score: The Underground Guide to the SAT
Berger, Colton, Mistry, Rossi, & Liao
Approximately $11 at Amazon.com
Down to earth and easy to read, recommended by prior students.
UTILIZE YOUR PSAT SCORE!
Did you take the PSAT?
Did you know that your PSAT score report offers you FREE access to Khan Academy Test Prep, an online database full of SAT practice questions based on how YOU did on the PSAT?!
SYNC YOUR PSAT COLLEGE BOARD ACCOUNT WITH KHAN ACADEMY TEST PREP FOR TAILORED SAT PRACTICE, BASED ON YOUR STRENGTHS AND WEAKNESSES!
If you haven't synced your two accounts yet, please watch our informational video tutorial:
Click Here:
College Board + Khan Academy Sync Video
PREPARATION CLASSES
Suggestion One
Visit our "Announcements" tab for local SAT/ACT workshops offered by nearby institutions.
We will post information as it becomes available.
Suggestion Two
Academic Pointe SAT & ACT Preparation Classes1848-- 45th Street | Munster, IN 46321 (Next to McShane's)219-689-2634 | www.academicpointe.com
Suggestion Three
Method Test Prep SAT/ACT Courses available via:
American School of Correspondence
Method Test Prep provides high-quality instruction and course content on a secure website that is easy to navigate. Students will be able to work at their own pace. Method Test Prep offers a free two-week trial of their courses. If students wish to continue after that time, they pay on a monthly basis, either $39.95 per month for one course (SAT or ACT) or $59.95 per month for both courses (SAT and ACT). This pricing system ensures that students will receive test preparation for only the amount of time that they need it.
Visit: www.americanschoolofcorr.com/actsatprep
APPLICATIONS
Check your Android/Apple app store!
Many applications exist designed specifically for SAT/ACT test prep!
INSPIRE LIBRARY RESOURCE
1. Log on to www.inspire.in.gov.
2. Click on the Testing & Education Reference Center.
3. Select ACT, SAT, or SAT Subject Tests from the College Prep Tools drop down menu.
4. Now you have access to prep materials including online books, practice tests, online courses, and access to other resources.